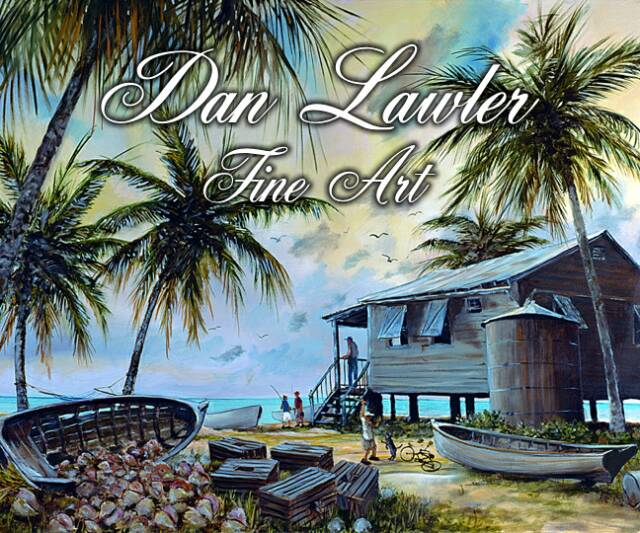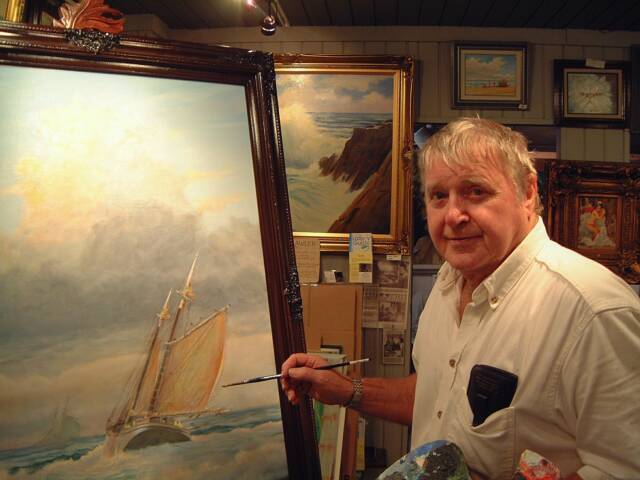 Dan was inspired to capture the spirit of what he sees, As you travel through his work you will see the common thread of a lifetime of painting and exploring subject matter and what has made him one of the Florida Keys favorite artists.

Dan has been a resident of the Florida Keys for over 50 years. Having moved here from Chicago where he received his formal training at the Chicago Art Institute. While there he received several scholarships and continued his education, taking various classes and workshops.
 When coming to The Keys he started painting on driftwood planks.As interest in his painting grew,he sold in restaurants and gift shops. He became an avid weekend painter. He also refurbished yachts and sold them. He earned a 100-ton masters license from the Coast Guard. He also designed and built homes.

He did illustrations for a history column in the Key West Citizen newspaper. In 1987 he was commissioned by the Tourist Development Association for a project at the Tampa State Fair that depicted "Key West and the Florid Keys.  This was a huge display...8' high by 20' long.

His work often depicts historical scenes like wreckers, smugglers,seascapes and local characters.

He has painted in the Bahamas,Caribbean,South America,France,England and even the Soviet Union.  When he travels he uses watercolors and  his sketch book,but his main medium is oil.

Dan has received numerous awards and ribbons for four murals that now hang in the Freeman Justice Center in Key West Florida.

As a multi-talented artist, he doesn't hesitat to reach.  "It's the search...the spiritual thing that I want others to feel and see in my work.  When you see my work, you will know me".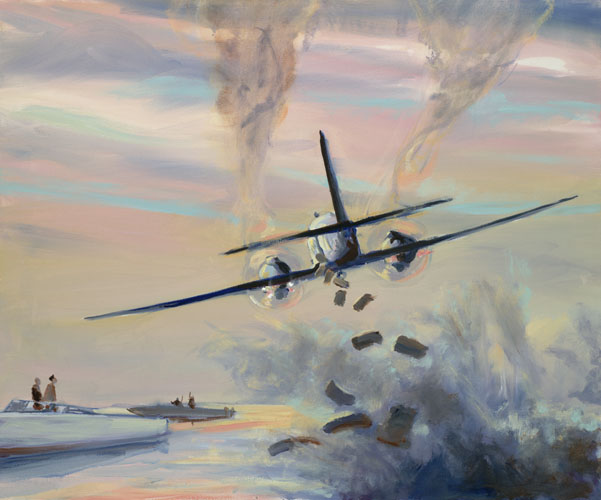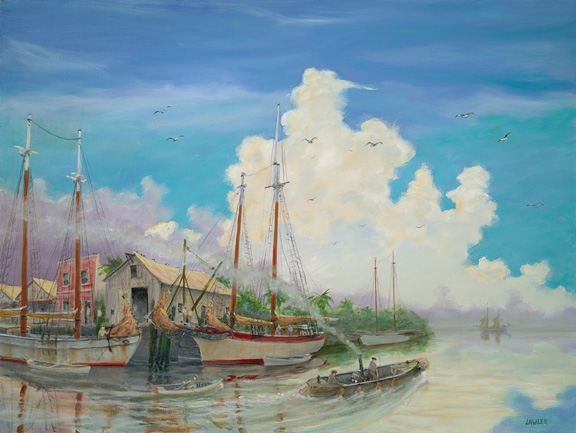 Click on Picture

for Gallery

For ordering and information please call or e-mail: